Ghindae Sub-Zone: A Potential Agricultural Hub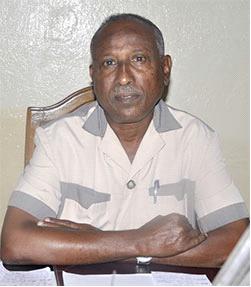 Written by Habtom Tesfamichael
"Three seasons in just two hours," a motto of the Ministry of Tourism, is what you experience when you travel from Asmara to the Ghindae sub-zone. Located in the eastern escarpment and marked by a lush green landscape, Ghindae is currently in its rainy season. It is a resting point for travelers from Asmara en route to the port city of Massawa. Travelers enjoy its naturally pleasant atmosphere while passing it through. This sub sub-zone enjoys two climatic seasons, which make it pleasant both for agriculture and recreation.The subzone of Ghindae has towns in 17 administrative localities. Around 13 thousand households and approximately 54,000 people live within its boundary. The people mainly earn their living by commercial farming, herding and small scale trade. The highest altitude of the sub-zone is 2224 mts and the lowest 220 mts. This variation in altitude, coupled with its special location where the easterly winds rest, the subzone has threeclimates — cool (Dega), temperate (Weine Dega) and hot.