Incorporating Traditional Medicine
Into Modern Health System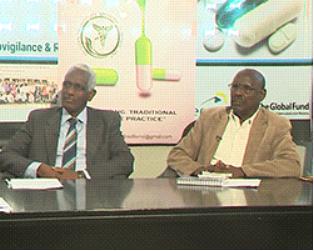 By Semir Seid | Anthropologists believe that using traditional medicine as a way of protecting or healing a person began when human beings started living on earth. Traditional Medicine (TM) is a way of treating people based on cultural beliefs. It is done to treat people from diseases and the practitioners adopt the treatment procedures based on experience and observation of past generations. Traditional medicine has been practiced in Eritrea for centuries.Even though access to modern medicine is spreading gradually, TMis still widely accepted and practiced in Eritrea. According to Dr. Tekeste, Fikadu, an Associate Professor at Orotta Medical School, the reason for the acceptance of TM is its accessibility, affordability, cultural beliefs and trust in it.The Medicinal Plants and Drug Discovery Research Center (MPDDRC)in its initial surveydiscovered16 different ailments treated by TM practices.