Keynote Address by President Isaias Afwerki 31st Independence Anniversary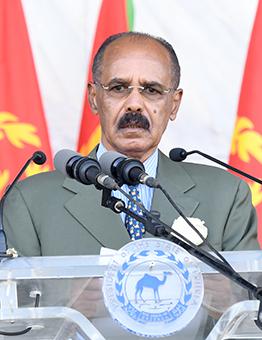 Dear Participants,
Ladies and Gentlemen,
Allow me first to express my warmest congratulations to the people of Eritrea inside the country and abroad on the occasion of the 31st Independence Anniversary.   Let me also extend my profound gratitude to all those who have contributed in the organization of the celebrations of this auspicious event.  My warmest gratitude too; to all Friends of Eritrea and to those who conveyed their messages of congratulations.
Ladies and Gentlemen,
Our 31st Independence Anniversary has its own distinct attributes in these perplexing times of unremitting regional and global turbulence. In the event, it behooves on us to comprehensively assess our past, current and future trajectories on the one hand; and, the events that have transpired yesterday and today both at the international and regional levels on the other so as to preserve and protect our independence and…