May in the History of Eritrea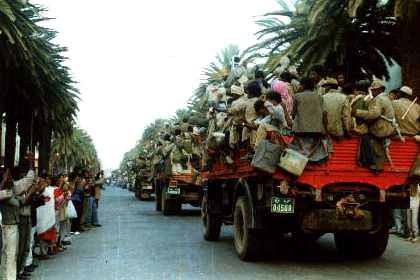 By Simon Weldemichael
A society without a collective memory is like an individual suffering from a loss of memory. The long tradition of resistance of Eritreans has turned every place in Eritrea into a historical place and every day into a historical period with memorable events. The month of May has hosted many honorable as well as terrible events. Dear readers, I feel delighted to share with you some of the major events that happened in May.
5th May 1941: the association for the love of country (Eritrea) was established. Immediately after the end of the over fifty years of Italian rule and the beginning of the British Administration, Mahber Fikri Hager (Association for the Love of Country), the first national Eritrean organization to represent the entire society, emerged in 1941. On May 5, 1941, a diverse group of Eritreans established the first political organization. The Association elected a 12-man leadership divided equally between six Christians and six Moslems.