Meeting between President Isaias Afwerki and Vladimir Putin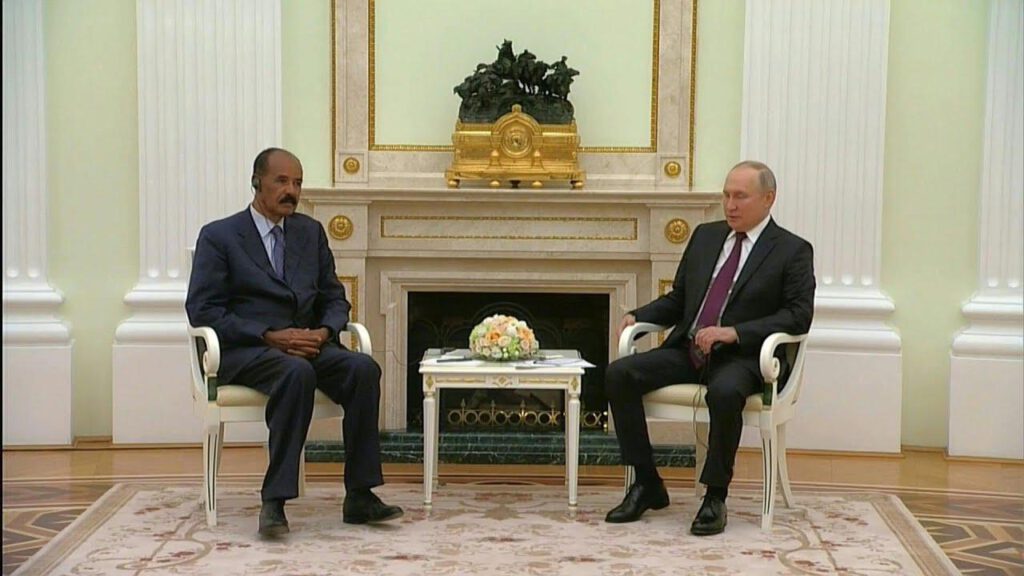 President of Russia Vladimir Putin:
Mr President, colleagues, friends, we are glad to welcome you to Russia.
This is your first official visit to our country. Mr President, Eritrea has recently marked 30 years of its independence. This was when our two countries established diplomatic relations too. Allow me to congratulate you on this occasion and thank you for all the efforts to promote and strengthen relations between our countries over all these years that you have been leading your country.Of course, trade and economic relations deserve our primary attention. I would like to note that we have a lot of potential in many areas, and we will discuss them today.We have also expanded our political ties. Earlier this year, you received our foreign minister [Sergei Lavrov]. I would like to thank you for that.