Message delivered by Foreign Minister Osman Saleh
on behalf of the President of the State of Eritrea, H.E. Mr. Isaias Afwerki, at the 75th session of the United Nations General Assembly, Sep 29, 2020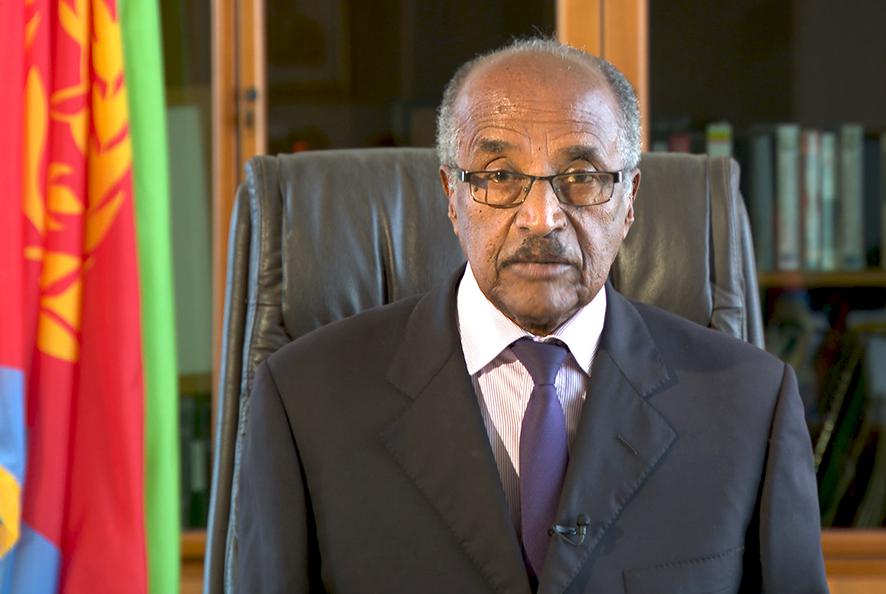 Your Excellency Ambassador Volkan Bozkir
President of the General Assembly;
Your Excellency Mr. Antonio Gueterres
UN Secretary-General;
Honourable Participants,
I have the honour to deliver this speech on behalf of the President of the State of Eritrea, H.E. Mr. Isaias Afwerki.The UN General Assembly is taking place this year at a critical juncture when the world is at a cross-roads on account of the vicious COVID-19 global pandemic that has inculcated an immense loss of life so far. As it may be recalled, I had underlined the following salient points in my message to the UN General Assembly last year. In as far as global trends are concerned, I had stated, and I quote, "the world is on the cusp of a new world order. All vital parameters indicate that the unipolar world order has come to an end or is in its twilight years. The economic power balance is inexorably changing, with a spike in attendant intense rivalries and upheavals".