REMARKS MADE BY F.M. OSMAN SALEH
AT THE RECEPTION HELD AT IMPERIAL HOTEL TOKYO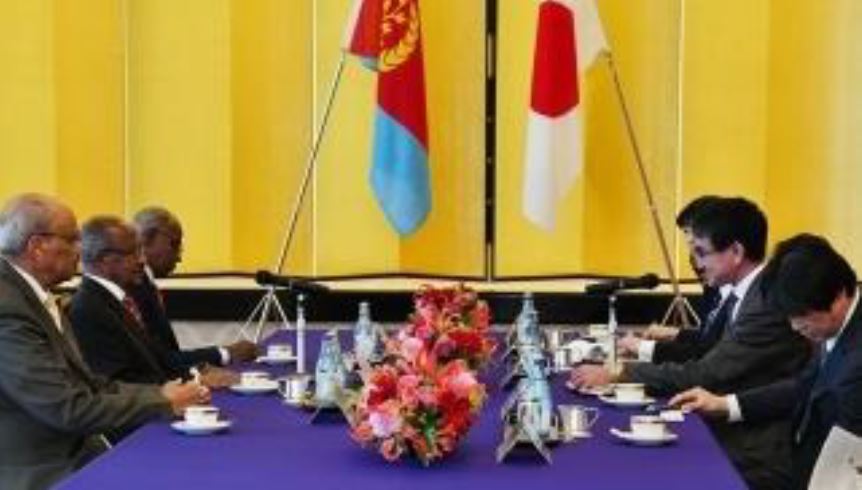 Emperor Akihito and Empress Michiko abdication from the throne is 36 days away on 30 April 2019. Hence, allow me on the onset of my remark to take this opportunity – availed to me in this evening – to wish their Majesties and the Imperial family good health and long life as well as to foresee a continued peace and prosperity to Japan during this historic moment of transition.
Please accept our heart felt thanks and deep gratitude for the kind hospitality and warm welcome extended to us since our arrival here in Tokyo. We are happy to be with you in spring when the Cherry blossom flowers. My colleague – Mr. Yemane Gebreab, political advisor to President ISAIAS – and myself are here at the invitation of the Government of Japan for a four-day working visit. Peace and cooperation pact was signed between Eritrea and Ethiopia on July 8, 2018. The people of Eritrea and Ethiopia defeated the long war and have won peace now…