Statement by Eritrea's Foreign Minister H.E. Osman Saleh To 76th General Assembly of the United Nations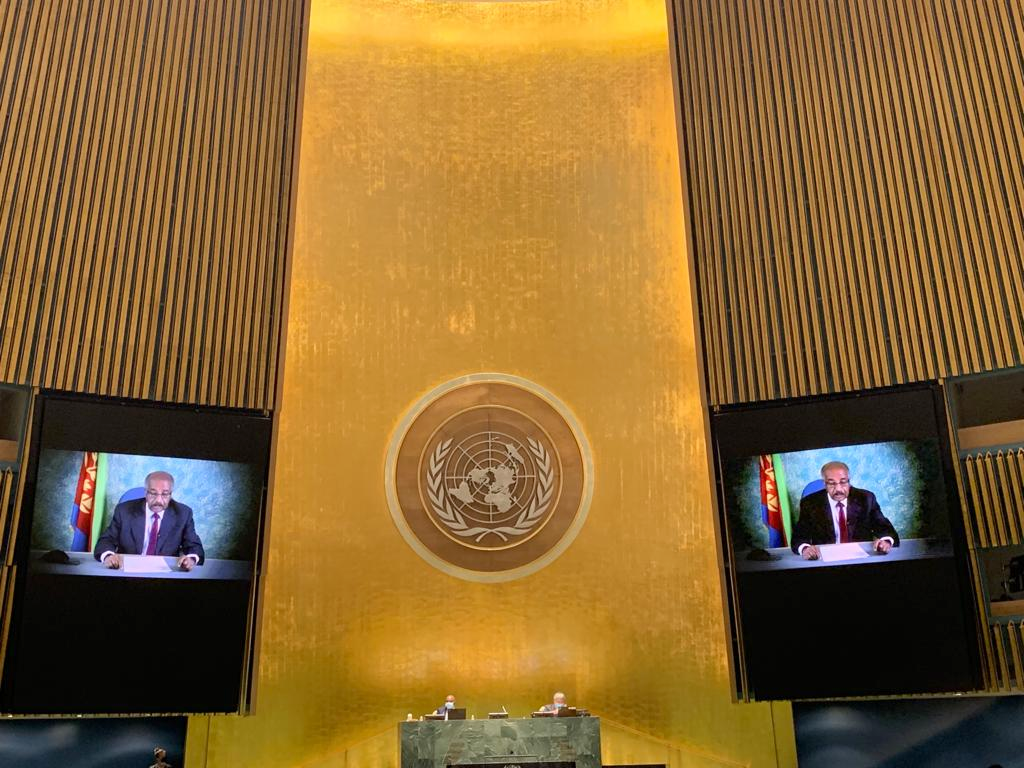 Your Excellency, Abdulla Shahid,
President of the General Assembly,
Your Excellency Antonio Gutierrez,
Secretary-general of the United Nations,
Ladies and Gentlemen,
It is an honor for me to address this august Assembly of States – albeit virtually – on behalf of the President of the State of Eritrea, H.E. Mr. Isaias Afwerki.
In this regard, allow me to congratulate Your Excellency, on behalf of the Government and People of Eritrea, on your election as the President for the 76th Session of the United Nations. You have our full support as we are aware of the enormity of your responsibilities. I also wish to express our deepest gratitude to your predecessor, His Excellency Volkan Bozkir, for his astute leadership and successful conclusion of the 75th session.