Statement by Foreign Minister Osman Saleh at the meeting with senior Russian delegation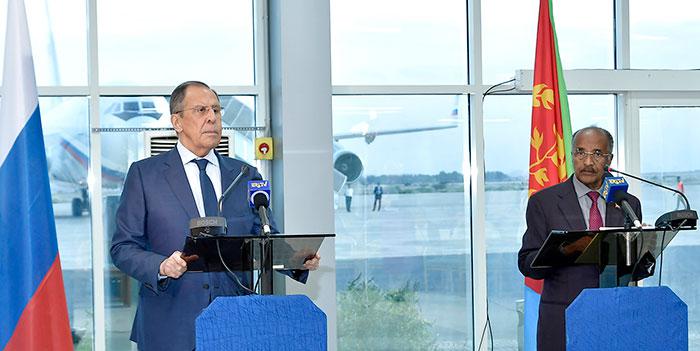 Your Excellency Mr. Sergey Lavrov
Foreign Minister of the Russian Federation,
Distinguished Members of the Delegation,
Ladies and Gentlemen,
Let me first welcome Your Excellency and your distinguished delegation to Eritrea.  We are indeed honoured by this timely visit which has afforded us the opportunity to exchange views on international and regional issues of great importance, and, to further strengthen our bilateral ties.
Your Excellency,
These are turbulent times. The specter of unnecessary, avoidable and spiraling calamity is looming larger than at any time in the recent past.  In the event, the significance of Your Excellency's visit must be gauged against the backdrop of these unfolding and extremely preoccupying trends and realities.