The ECSS Director Dr.Ahmed Dehli
Dialogue is Precluded by the EEBC Ruling
It would only be a misconception to think that the UNSC can actually fulfill its mandate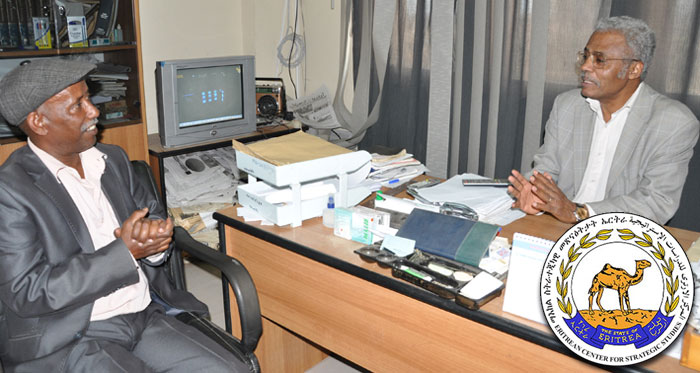 The Director of the Eritrean Center for Strategic Studies (ECSS) Dr.Ahmed Dehli gave an interview in the occasion of the 13th anniversary of the ruling (April 2002- April 2015) by the Eritrea-Ethiopia Boundary Commission (EEBC).
The interview's summary which follows was published by Eritrea Profile in April 11 and 15 issues.
On the grounds for legality and integrity of the EEBC ruling…
1. The agreements signed on 18 June and 20 December of 2000.
2. The President of Eritrea and the Ethiopian Prime Minister signed on the Comprehensive Peace Agreement accepting the final and binding ruling with no conditions for change or dialogue.
3. The Peace Agreement that outlined the final and binding nature of the EEBC ruling was signed in the presence of the UN Secretary General, the Chairperson of the Organization for African Unity (African Union), the USA Secretary of State, as well as the envoy of EU Chairperson.